What is the spoon stirring now?
2014Projects and Developments
Documentary/THE CHERRY ORCHARD - TICKETS ON SALE DECEMBER 1, 2013!!!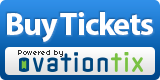 Currently in pre-filming/production is a huge project spearheaded by the School of Visual Arts and this lucky company. A documentary about how we do what we do- filming our process from the beginning of a project to performance. This will culminate in a one week run of 'The Cherry Orchard (A Comedy in four Acts)' in early Feb 2014. Tickets will be limited and will be on sale by years end. A sizzle reel for the film will be online here by December!
.